Click on images to enlarge
WHAT GENERATION DO YOU BELONG TO? THE 90´S OR DO YOU STARTED TO SKATE IN THE 2000´S?
I started skating in 2004 without knowing what it was exactly, I asked to my parents to get one because my friends had it and we did downhills sitting on the board and did the Thug until we discovered what was possible to do with it . Little changed from what we did before.
WHAT WERE THE VIDEOS OR SECTIONS THAT INFLUENCED YOU THE MOST FROM THE 90´S? WHAT SKATERS?
Uff I like many videos from the 90´s:
1281 New Deal and Useless Wooden Toys, especially the part of Danny Sargent and Ed Templeton.
Memory Screen by Alien Workshop, both videos by Mad Circle, G & S footage, Neil Blender part and Lance Mountain in Ban This video. Debunker which is the favorite video of Jano. A visual sound of Stereo and one of my favorite parts featuring Gonz and Guy Mariano in the Blind - Video Days.
SKATEBOARDERS ARE OFTEN QUITE CONSERVATIVE IN WHAT REFERS TO THE MATERIAL. FEW INNOVATIONS AND ARE OPTING FOR SIMPLE AND ICONIC MODELS FROM THE PAST, CLASSICS. WHAT DO YOU RATHER TO SKATE WITH? CLASSIC MODELS OR YOU ARE OPEN TO TRY NEW INNOVATIONS THAT A COMPANY LIKE CONVERSE CONS COULD PROVIDE?
I like to wear comfortable sneakers that feels good to skate with simple design, it does not matter if they are classic or not. Well, if they would release skate sneakers that shoot lasers and are uncomfortable ... I would not care and would wear them forever. (You never know when you're going to need some sneakers with lasers rays)
HOW DO YOU FEEL ABOUT THE CONVERSE CONS ONE STAR MID 90´S? ARE THEY COMFORTABLE? BOARD FEEL?
It´s cool that they make shoes from the 90´s, besides I am a supporter of the high and half shoes. They really surprised me because normally when you get the new shoes they feel hard and not much board feel, but the one star mid felt pretty well from the first minute, comfortable and resist, you would rather change them because they get soft than ´cause they fall apart.
DO YOU REMEMBER SOME CONVERSE SKATE TEAM MEMBERS FROM THE 90'S? WHAT WAS YOUR FAVORITE SKATER OF THAT TEAM?
Uff .. I could search for it on the internet but I get lazy ... The only one I remember is Kenny Anderson, but I think there were like a thousand... Well also Kenny is the king. (and even more with sneakers that shoot laser rays)
RECENTLY IT HAS BEEN CONFIRMED SKATEBOARDING AS A OLYMPIC SPORT IN 2020. WHAT´S YOUR OPINION ABOUT?

FUCK OLYMPIC GAMES!! hahahah no, just kidding.
Actually I don´t care, I do not feel identified at all with that and I'll look at it as I do when I watch tennis. There´s people that hate it and people that support it, but things will never be as before and they always progress. I will not get hyped on it until lightsaber battles are set to the Olympics.
IN THE 90'S TRENDS, STYLES WERE MORE UNDERGROUND AND GENUINE. SKATEBOARDING BEGAN TO TREND-BUT IN AN ALTERNATIVE OR SMALLER GROUP. DO YOU PREFER IT SO? OR DO YOU PREFER IT TO BE MORE OPEN AS NOWADAYS WHERE SKATE TRENDS ARE QUICKLY ADOPTED BY THE REST AND VICE VERSA?
I prefer to ride down the street and be called delincuent instead of being treat like a circus monkey and yelling at me to do an ollie by a child with footballer haircut and a shirt to his ankles, I do not know how was skateboarding in the 90´s, I started to skate when it was already big, but from what I have been told and seen, I prefer by far how it was back then, closed and for "not cool" people. I think there has been a radical change from the 90´s untill today, I always liked the 90´s because I feel identified with what they did and how they did it, there were no mobiles devices and stuff ... But I won´t go that road because it is very typical, even I use it a lot, but I really would like to live as they lived in the '90s.

HOW DO YOU FEEL ABOUT TOP MODELS, JUSTIN BIEBER, RIHANNA WEARING THRASHER T-SHIRT?
I do not care, they can wear whatever they want, as now everybody wear Polo, Hilfiger ... And those brands that do not make scandal.
IS THERE ANYTHING YOU WOULD CHANGE FROM THE 90'S? SOMETHING REMARKABLE FROM THAT TIME?
Outside skateboarding: I would had done more Zelda games.
From skateboarding: I would have hidden drugs from many skaters that life is fucked up because of them
And remarkable things ...
Outside skateboarding: all Zelda games and the movie: Kids
From skateboarding: that there was no instagram
Enjoy this awesome edit by Dani Millán featuring Converse Cons riders Dani Quintero, Brayan Albarenga, Miguel Prieto, and Pepe García testing the One Star Mid 90´s!
Music by: Spinmeister - Burning The Micro Waves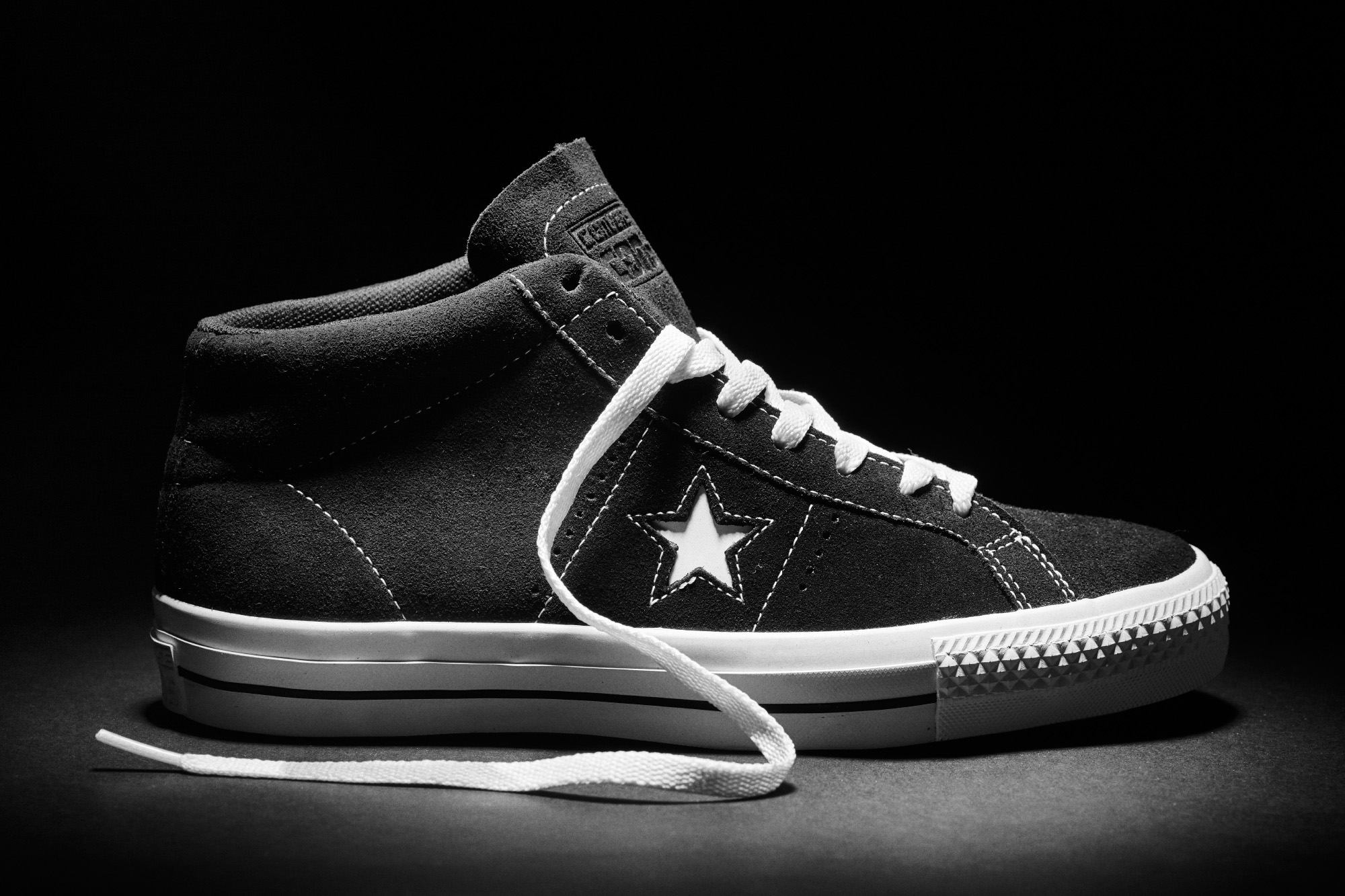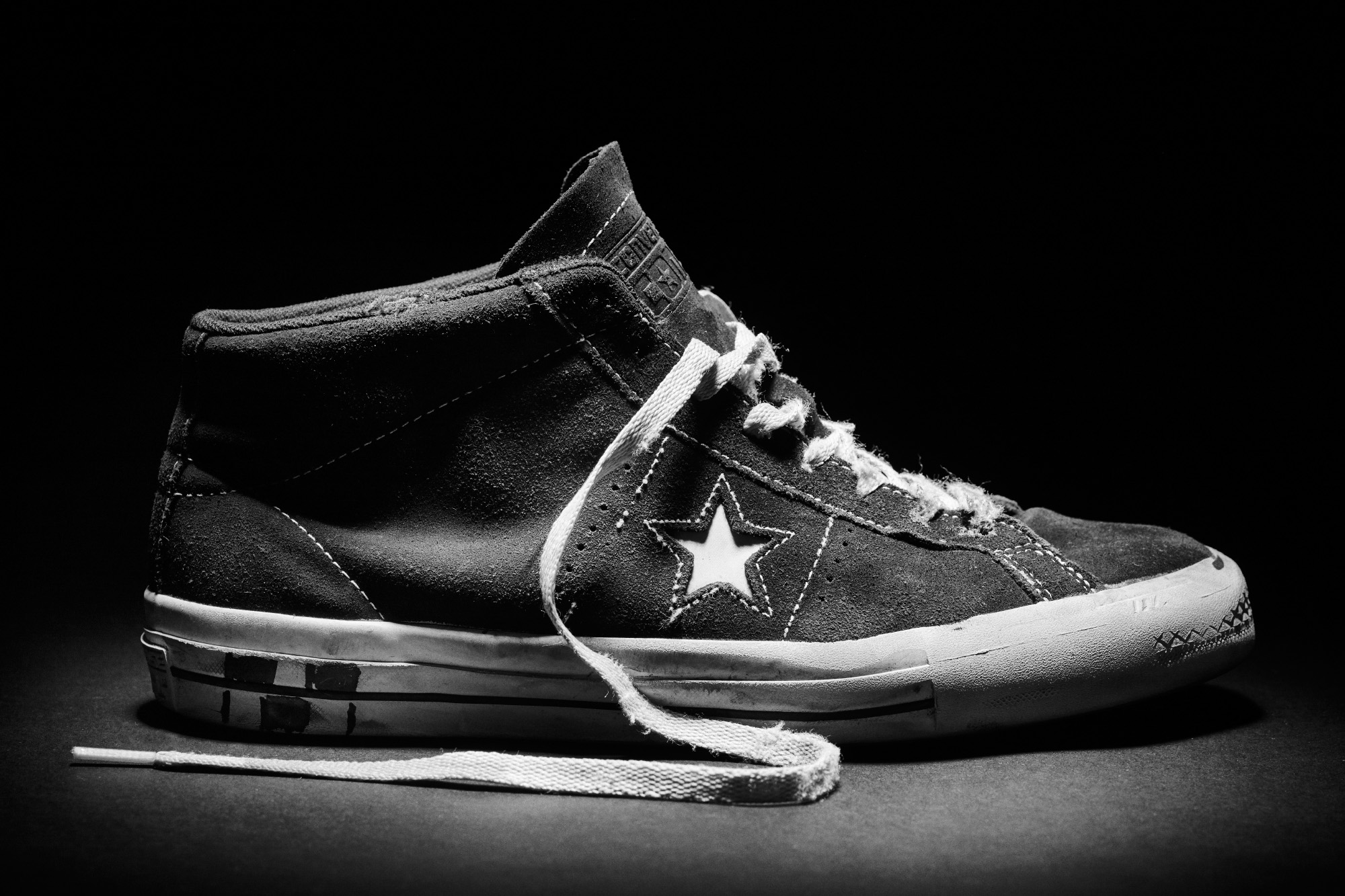 Photography by Roger Ferrero